A tiny package of adventure and beautiful scenery, Montenegro promises a rewarding trip for the uninitiated. The little Balkan nation has something for everyone, for those who want a vigorous physical adventure and for those who simply want to luxuriate in the mild weather. The coast is 200 miles long plus 14 islands to explore. Everyone has heard of sailing the Greek Isles but the Adriatic Coast can match it for beauty and history and charm.
Whatever your purpose, one of the perfect ways to enjoy Montenegro is by sailing.
Why Sail in Montenegro?
The Adriatic Sea Provides Both Unbeatable and Mostly Unexplored Beauty
When you sail by Montenegro in the Adriatic Sea, there is so much to see. The Adriatic sea offers you a view that rarely gets thoroughly appreciated. There may be several tourists who have gone this way before you, but it still feels new and refreshing – as if you were the first to discover it. The coastlines are lined with medieval-flavored towns. The Montenegrins will tell you that they still embrace nature where they are. While sailing, you will see fjord-like bays, a nod towards what you will see further north without having to sacrifice the warm weather. Travel during the July to September season to enjoy the warmth of the sea.
Explore the Port of Bar
Bar is the southernmost port in Montenegro. It is also the largest. But the plus is that the large cruise ships typically don't come here. The modern city, New Bar, is near the waterfront. Old Bar is four miles inland. It was partly destroyed by an earthquake but is being restored. Parts are being excavated by archaeologists. A lot of Muslims now live in this area and give it an oriental or Turkish sense to the old town.
Montenegro Has Islands To Hop To
Sailing just for the fun of it is a great way to appreciate the area. You can relax with family and friends, through sightseeing and dining in your sailboat. It is also good to have a target direction. There are some islands, such as the Miholjska Prevlaka. This Montenegrin island's name translates to Island of Flowers. The island may be named Island of Flowers, but the first thing you will notice while approaching is the Monastery of the Holy Archangel Michael. Home to only about a hundred people, this island is an excellent example of how history and nostalgia live on in Montenegro. Oh, and Croatia is just one hop away, too. That would be a bonus for your trip.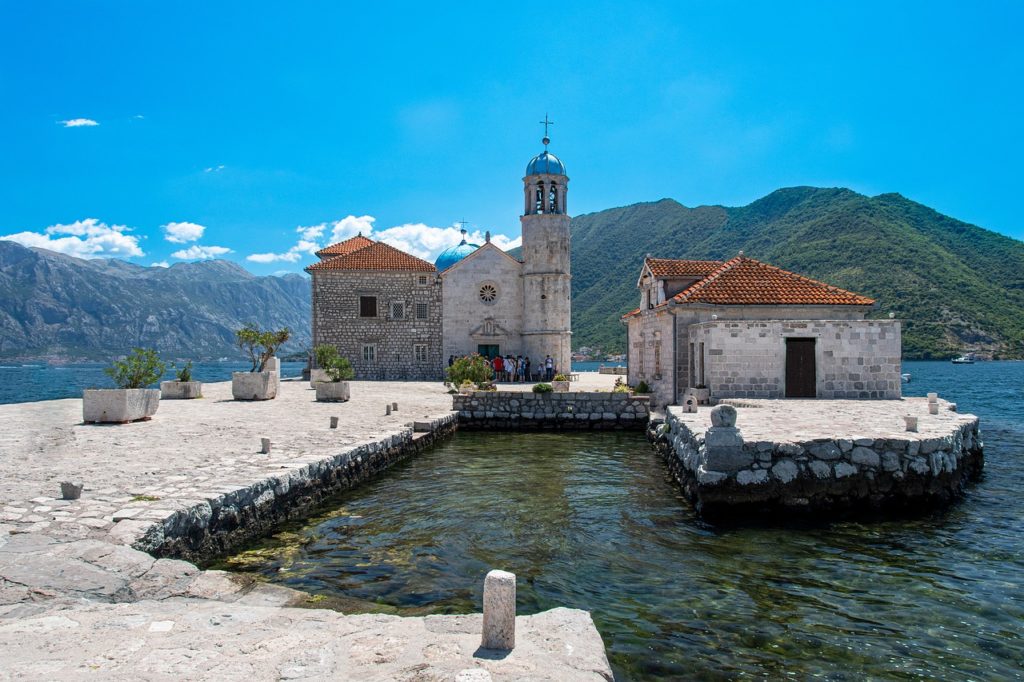 The History Is Romantic and Rebellious
As mentioned in the point above, history is still palpable in Montenegro. For those who want to be surrounded by culture and rebellious uprisings. Montenegro has a rich history of such rebellions. Such rebellions were also strongly associated with folk poetry.
People of Montenegro Mostly Celebrate and Party Near Bodies of Water
Montenegrins enjoy partying near the sea. It is not much of a surprise, because the sea has the best backdrops in the small nation. The best selfies will undoubtedly be taken by the sea, in front of a fjord, or while walking in the coastal villages.
What Are Some Tips about Sailing in Montenegro?
Establish the Route That Will Be Most Enjoyable for You
Make sure you pick the route that will provide you more enjoyable sights and experiences. If you want to visit another country, you may want a course that sails by Croatia. Make a list of things that you want to experience: history, partying, sightseeing.
Pick a Month That Suits You, In Terms of Weather
Warm months may be favorable. So, take a route that sails during the July to September period.
Preview the Routes Online
The Internet has just about anything. Preview some of the routes to get a sense of what you are going in for.…